DAA Consulting is a leading consulting firm specialized in Taxation, Sustainability & ESG, Valuation & Insolvency, Risk & Assurance, and Management Consulting Services.
The organization is headquartered in Mumbai with 6 branches across India. The firm has a multifaceted leadership with partners that have diverse expertise and experience in consulting and industry.
Started in the year 2010, DAA Consulting has built a broad array of services on its foundational strength of Taxation. The firm's leadership brings experience across consulting and industry sectors, with a unified client-centric approach of holistic understanding of needs and targeted solutions.
Achievements
---
Representation
Made Numerous representations to the Ministry of Finance and achieved the following:
Power Industry: Issuance of Notification to procure goods without payment of excise for setting up Mega Power Project
Entertainment: Issuance of Notification to exempt theatrical copyrights from Service tax
Lubricants: Issuance of Circular fixing condonable process loss for oil Industry and Change in MRP abatement rate for valuation of Excise for Lubricants
Freight Forwarding: Issue of Circular for freight forwarding Industry clarifying when they will not be liable to Service tax on the margin they make on buy and sell of cargo space
Works Contract: Change in Abatement rate for valuation under Karnataka Works Contract
Key Differentiators
---

Technology-Driven Approach
Building Efficiency through Technology
The firm has developed a unique Litigation Management System (LMS) in collaboration with IRIS, a leading technology company, to manage end-to-end tax litigation on a PAN India basis. This LMS is the first of many technology initiatives to offer to facilitate better corporate governance and to ease the burden of compliance at all levels.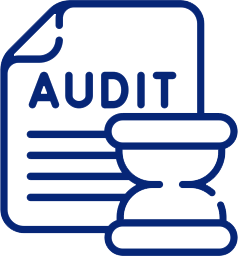 Audit Capabilities
Value Addition through Audits
The Firm has built upon its experience in core taxation to expand across areas of services including audits and Tax Optimization Studies. The firm has been able to add significant value to large Indian and MNC companies through these two services.
Infrastructure
Strong Infrastructure across services and cities
Beyond service infrastructure, the firm has offices in 6 cities and a strong network of associates across India through which we provide Pan-India support for various matters.

Centre of Excellence (CoE)
Centralized team offering consistent, well-researched solutions
The Centre of Excellence (CoE) is a centralized team of qualified professionals, including CAs, CMAs and LLBs, that handle prima facie opinions for all advisory queries, further approved by the firm's partners. This team is mentored by an ex-Tribunal member.
The CoE team functions on a system-driven approach with regular research, weekly research debriefs and a consistent track record of ensuring query responses within 48 hours. This approach ensures well-researched, deliberated & consistent opinions with efficiency.
In-House Litigation
Proven track record before the Tribunal
The firm has highly experienced in-house Litigators who consistently appear before Tribunals, Commissioner (Appeals) & Original Authorities.
The firms litigation services offer a significant advantage in supporting clients beyond advisory opinions to litigation defense of the same opinions as well.
The firms litigation team has argued 250+ cases before Tribunal, 500+ cases before Appellate Authorities and 1000+ cases before Adjudication Authorities. The Company has complete litigation capabilities to argue before CESTAT, ITAT and NCLT.
Some of our happy clients
---
Client by Industry
Partners & Subsidiaries
---

DAA Capital Pvt. Ltd. provides a best-in-class platform for wealth creation and wealth retention.
Rosefield DAA International (RDI) is a specialized consultancy providing end-to-end solutions for the Energy Sector